Hi! My name is Michelle and I am the creator and owner of Two Brothers Blankets! Here's a little tidbit for you so you can learn all about me and my growing business!
Two Brothers Blankets started in 2013 as a small business creating and selling my custom made crochet items. This small business then evolved into a designing business, where I created crochet patterns for others to enjoy making! I now design full time!
My crochet patterns offer a variety of designs from clothing to accessories and even home decor! I pride myself in my unique, yet simple designs. My designs include something for everyone! My absolute favorite thing to design are women's garments! I love to create a stylish and modern top for myself and then write the pattern so that any woman can make one for herself!
I am a left-handed crocheter, but all of my patterns are suitable for both left and right-handed crocheters!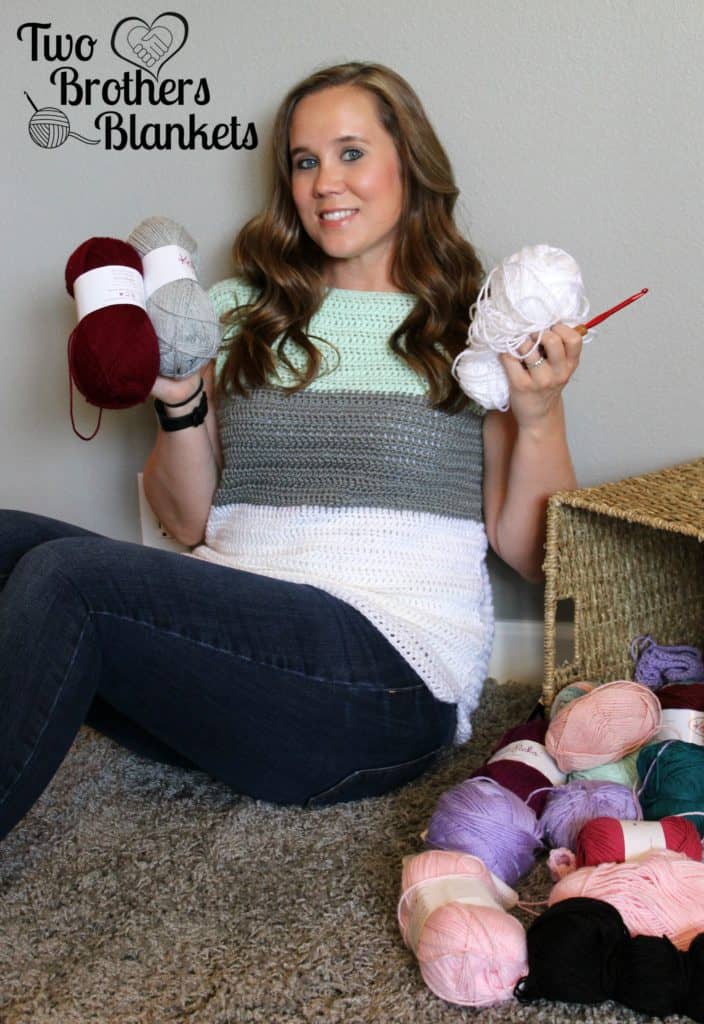 When I'm Not Designing Crochet Patterns…
You can find me at the beach with a good book or watching football at home with my family! I have been happily married for nearly 14 years, and my husband and I have 2 sons and 2 fur babies! We live in Florida, only 30 minutes from the beautiful gulf beaches, so I go as often as I can!
I also love to be involved in my local church and community. I homeschool my two boys as well, so my days are full of learning and reading and crocheting!
Features and Accomplishments
I have been published in a number of issues of Happily Hooked Magazine and Pattern Pack Pro! I also had a weekly live segment on their Facebook page called "Sip and Stitch with Michelle".
I've been a guest blogger on the Our Maker Life website, Hook Nook blog, and LoveCrafts.
I participated in 3 rounds of The Battle of the Stitches, where I created 3 different designs with an assigned theme and crochet stitch!