Crochet Tank Top Pattern – Blushing Eyelet
This post- Crochet Tank Top Pattern – Blushing Eyelet– contains affiliate links, which means if you make a purchase from the links below, I will get a small percentage of the sales at no additional cost to you. Thank you for your continued support!
The Blushing Eyelet Tank crochet pattern is a beautiful crochet top that is perfect for summer! It is SO easy to make!
If you know how to do the most basic crochet stitches you can make this crochet tank top!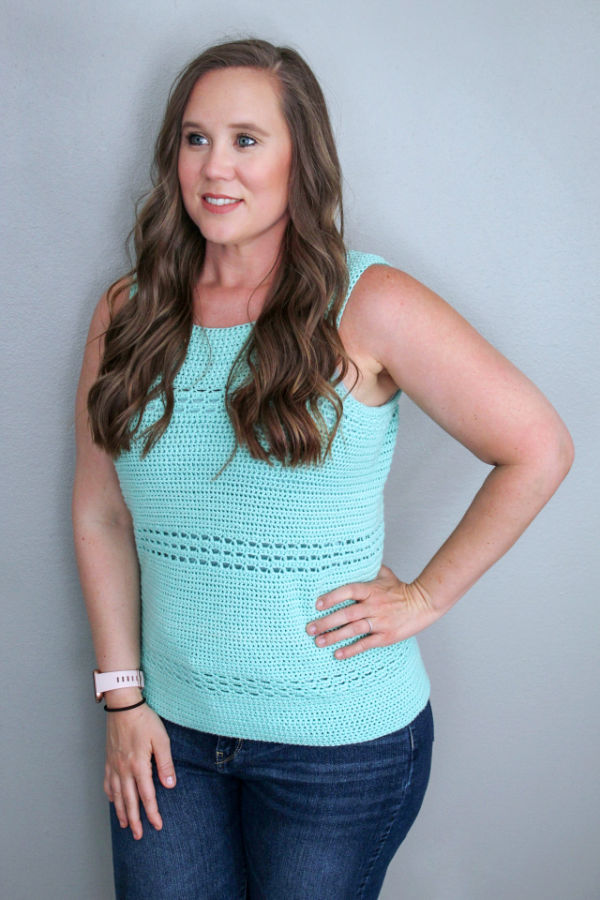 Pattern Inspiration
Since I live in a warmer climate, I just love a good crochet tank top! Something lightweight with no sleeves, and comfortable!
I have a fabric tee shirt with eyelet details around the neck, and I wanted to replicate the eyelet look in a crochet tank top!
So I set to work and found that just the right amount of chain stitches create a nice eyelet detailing.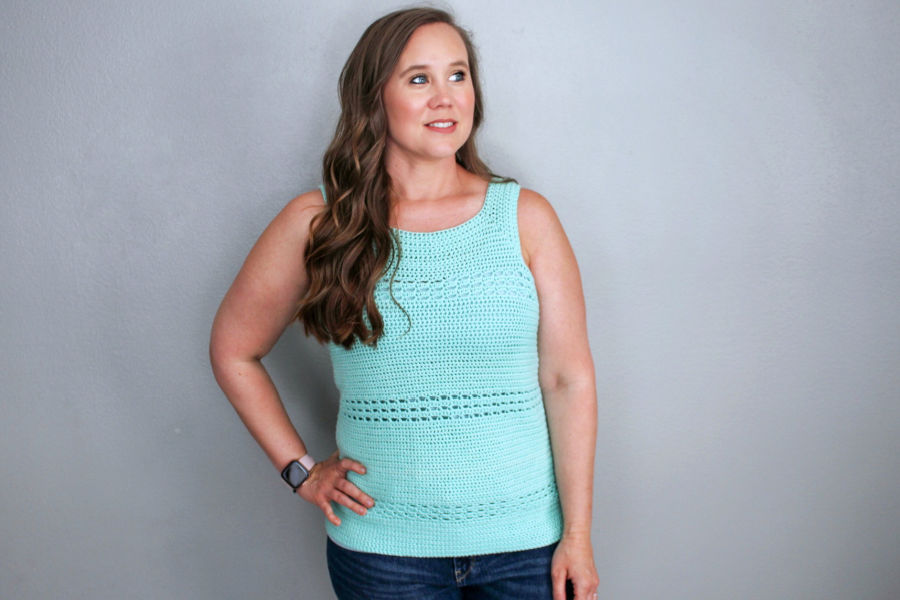 Pattern Details
The Blushing Eyelet Tank is a top down, raglan-ish workup. Instead of working until the piece can fold over itself, I created the armholes by chaining.
Then the rest of the project is just adding length to the garment! You can easily adjust the length as well as where the eyelets sit on the tank top.
I did not block this one for a change, and it still sits very nicely over my bust and torso.
I used Lion Brand Coboo yarn for this project. It is a DK (#3) weight yarn that is a cotton/bamboo blend. It is one of my favorite yarns!
I love the lightweight and soft feel of it on my skin, and the blend of fiber makes it perfect for spring and summer garments!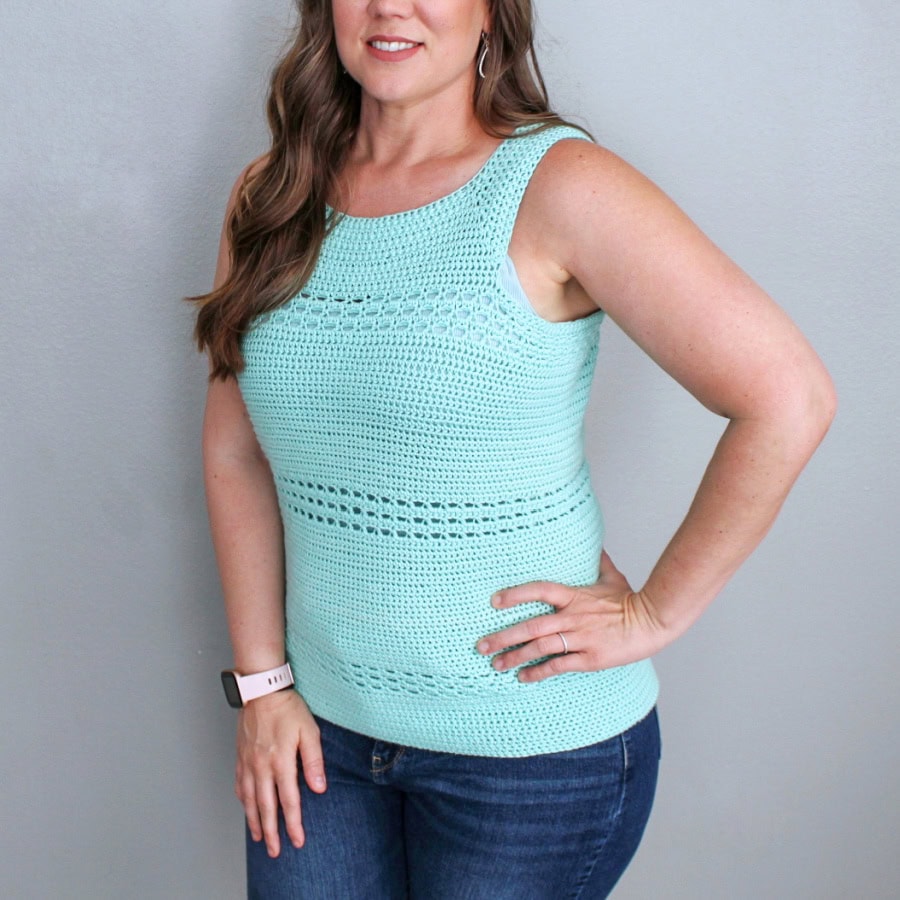 More Tank Top Patterns
Sarasota Tank – a spaghetti strap, lacy style tank.
Cleopatra Tank – more fun eyelet detailing and a great texture!
Savannah Tank– a super simple, top down tank full of texture!
Where to Purchase
You can purchase this crochet pattern on Ravelry and Etsy!
Want to try before you buy? Check out my growing list of FREE crochet patterns!
Pin It!
Michelle has been crocheting since 2011 and has been designing crochet patterns since 2014! She specializes in modern garments and accessories for your handmade wardrobe. Michelle has been featured in Happily Hooked Magazine, thehooknooklife.com, wecrochet.com, ourmakerlife.com, and several other websites. She is committed to providing the highest quality crochet information and patterns that instill a true feeling of pride, enjoyment, and accomplishment when completing a project.