Winter Warmers Crochet Pattern Bundle!
This post- Winter Warmers Crochet Pattern Bundle- contains affiliate links, which means if you make a purchase from the links below, I will get a small percentage of the sales at no additional cost to you. Thank you for your continued support!
I don't know about you, but after the holidays it takes me a couple of weeks to get back in the swing of things! I've been working on finishing projects that were started months ago and mindless, repetitive blanket projects that require little thought. I'm just about ready to get started on some new projects now, which is why I am so excited that the Winter Warmers Crochet Pattern Bundle is now available!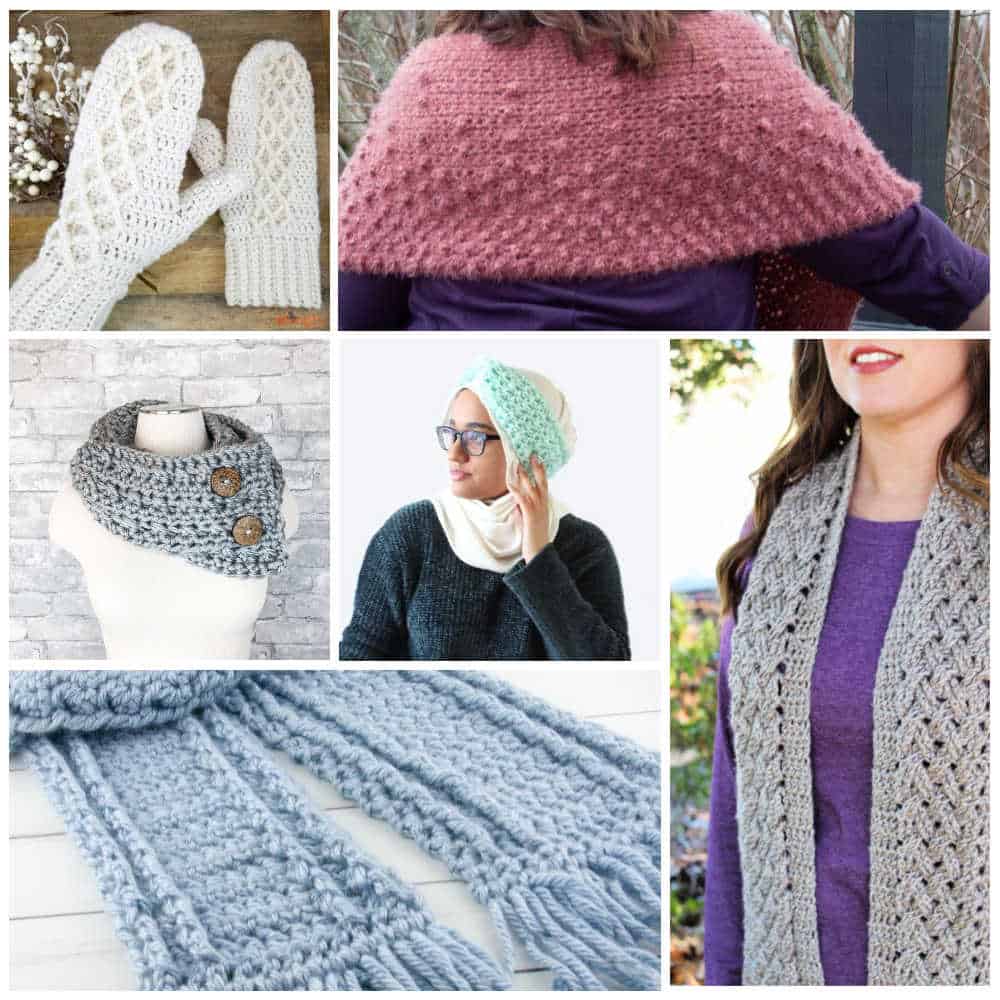 The Winter Warmers Crochet Pattern Bundle
I am honored to be one of the 13 crochet designers contributing patterns to this bundle. We have designed winter accessory patterns to share with you. Each of the 14 patterns were designed specifically to keep us warm and stylish this winter!
The patterns cover all types of winter accessories from hats, scarves, and wraps, to shawls, mittens, gloves, and even a fun winter project. You are going to look great in these latest designs!
These accessory patterns are also some of the best handmade gift ideas. These patterns are some of the trendiest winter designs and making them for friends and family is a breeze.
Oh, and did I mention that all of these patterns are brand new releases? Each of these designs is hot off the hook and has not been published before.
You can get ALL 14 Winter Warmer Accessory Crochet Patterns worth over $70.00 for 80% off. But, we are only offering this pricing for this week only! Consider it our new year present to you!
Seriously….who offers this many brand new premium printable patterns for $1 each?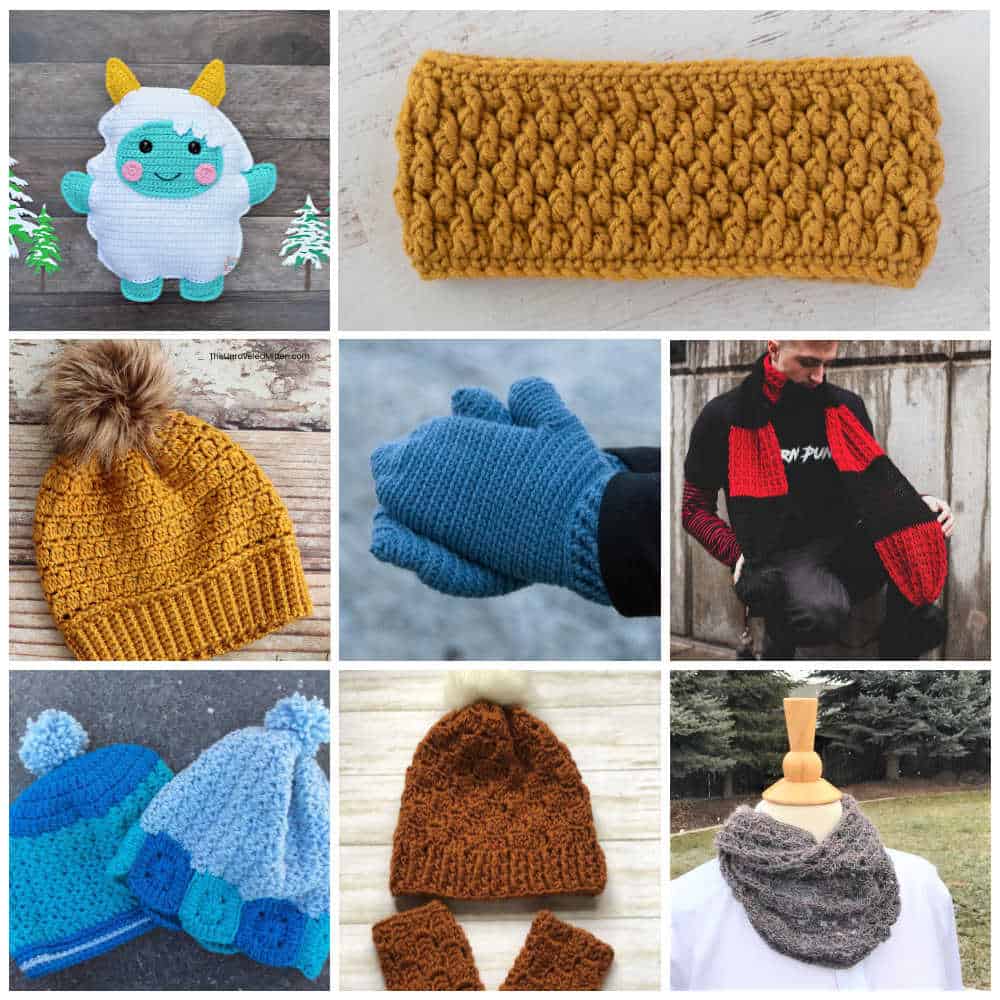 Arcadia Beanie by The Unraveled Mitten
Collana Lace Cowl by Sweet Potato 3
Acorn Hat and Mitts set by Creations by Courtney
Alpine Headband by Crochet 365 Knit Too
Jolie Button Scarf by Made With A Twist
Treeline Scarf by Stitch In Progress
Dogwood Shawl by Stitch In Progress
Easy Warm Winter Mittens by Joy of Motion Crochet
Diamond Crochet Mittens by Moogly
Anna Headband by The Blue Elephants
Celtic Weave Scarf by Two Brothers Blankets
Bluebird Beanie & Chip Off the Old Block Slouchy Hat Set by Underground Crafter
Yeti Kawaii Cuddler by 3am Grace Designs
Eclipse Scarf by Knot Bad Ami
All of these patterns will help you amp up your own handmade wardrobe this year and beyond! These patterns are the perfect touches your winter wardrobe needs.
Grab your copy of the bundle and get started on these great accessory patterns now!
But wait, there is more!
As an additional bonus and gift to you, many of my designer friends have included discount codes for their pattern shops in the bundle!
So, you not only get 14 perfect winter patterns that normally retail for over $70, you also get discounts to grab more wonderful patterns from your favorite designers, or maybe someone new that you are just seeing as part of the bundle.
So, jump over and buy your copy and get the bonus today because it is only available through January 31.
We do offer a 30-day money back guarantee, so there is really no risk to you buying your copy today!
I can't wait to see you wearing your favorite winter accessories this year! Let's get started together!
Grab your copy at 80% off here, before it is gone!
Michelle has been crocheting since 2011 and has been designing crochet patterns since 2014! She specializes in modern garments and accessories for your handmade wardrobe. Michelle has been featured in Happily Hooked Magazine, thehooknooklife.com, wecrochet.com, ourmakerlife.com, and several other websites. She is committed to providing the highest quality crochet information and patterns that instill a true feeling of pride, enjoyment, and accomplishment when completing a project.