Camel Stitch Crochet Tutorial
I love the camel stitch! It is such a fun stitch to create!
It creates great texture, which I love, and it almost has a knitted look to it! Best of all, it's super easy! If you know the basic stitches of crochet, you will be able to figure this one out too!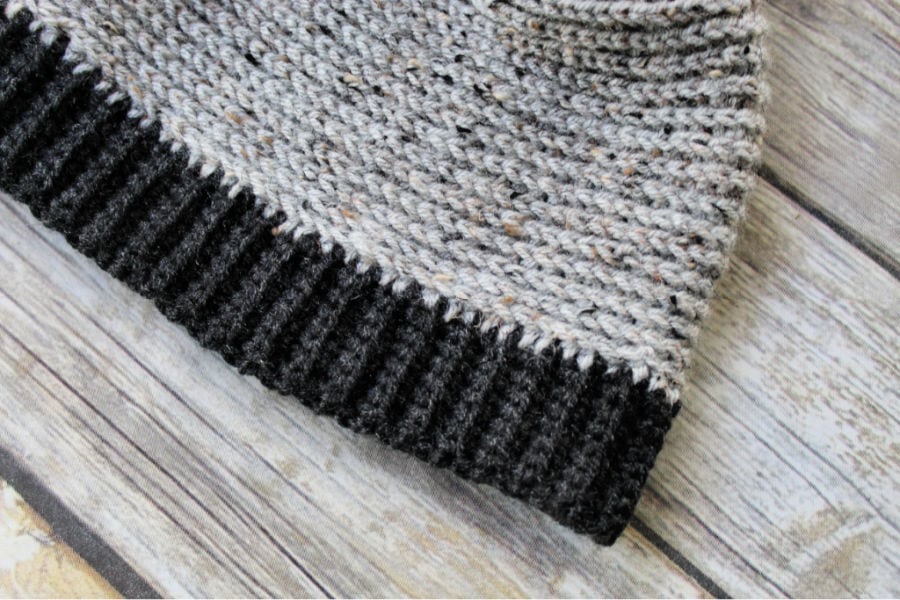 The camel stitch is created by working a half double crochet into the 3rd loop or the horizontal bar of the half double crochet stitch in the row or round below.
This is a left-handed crochet stitch tutorial, but the workup is the exact same thing for a right-handed crocheter. You'll just be going in the opposite direction as I am in the video.
If you want to see more tutorial videos, let me know what you would like to see below in the comments! Be sure to give my video a thumbs up and subscribe to my channel as well!
Written Tutorial
Chain any multiple of stitches +1
Row 1: hdc in 2nd ch from st and across.
Row 2: ch 1, turn, 1 hdc in 3rd loop in each st across.
Repeat row 2.
Video Tutorial
Patterns using the Camel Stitch
The Camel Stitch Hat Free Crochet Pattern is all pretty much all camel stitch! You create the brim and then work your way up the hat in all in the same stitch. This is great one to practice your skills with.
The Catherine Cowl isn't all camel stitch but it does have rounds of the camel stitch in it, giving it some fun texture!
Pin It!
More Stitch Tutorials
Michelle has been crocheting since 2011 and has been designing crochet patterns since 2014! She specializes in modern garments and accessories for your handmade wardrobe. Michelle has been featured in Happily Hooked Magazine, thehooknooklife.com, wecrochet.com, ourmakerlife.com, and several other websites. She is committed to providing the highest quality crochet information and patterns that instill a true feeling of pride, enjoyment, and accomplishment when completing a project.