Crochet Pattern Designing- My Personal Step by Step Process
As a crochet pattern designer, one question I get asked all the time is what my crochet pattern designing process looks like, from start to finish.
So I've decided to share it here. I'm sure many other designers do things very differently, but this is my personal process.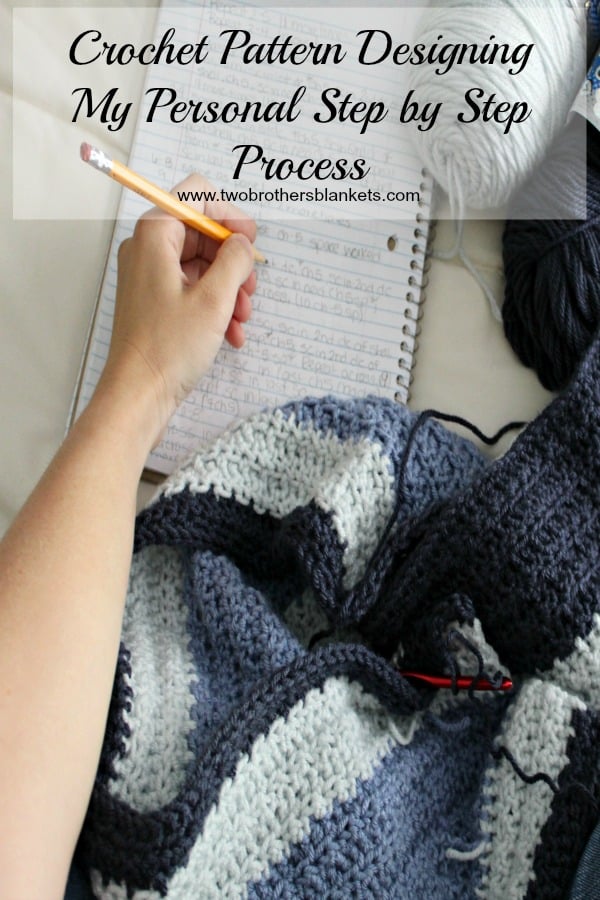 Generally crochet pattern designing can take anywhere from 2 weeks to a month and a half, from idea to publication, to complete.
Now that I am a bit more established I try to plan my designs at least a month in advance.
But when I was first starting to design, I would just start whenever inspiration hit. So now that you know the general timeline, here's how it usually happens, step by step.
1. Inspiration
So I have a long list of design ideas in one of my many notebooks. Any time inspiration hits I write it down so that I won't forget it and will eventually get to design it.
This works well since I now plan out my designs a month in advance because I can just look through my list and decided which ones I want to work on next.
I get inspiration from everything! When I go shopping I will see styles that I like and sometimes get ideas from them. Sometimes my family will inspire me to try something. Sometimes a crochet stitch or a certain yarn will give me an idea! I literally get inspiration all the time in so many different ways.
2. Creating a Sample
Once I've been inspired and decide to start designing something in particular, I will then decide on my yarn, hook size, and stitch. I will then begin creating the sample.
I start with a gauge swatch so that I can do the math to make the sample in the correct size. If it is a wearable, I usually make it in my size so that I can wear it myself and try it on as I work.
If it is not a wearable I just use my gauge to determine what size I want it to be.
I usually only create one sample unless I run into an issue during testing and need to re-work something. As I'm creating I take notes for each step of the process. Creating a sample usually takes me 1-2 weeks from start to finish.
3. Working out the Math for Additional Sizes.
The gauge swatch is so important because it makes it super easy for me to figure out the number of stitches needed for additional sizes.
That will have to be a blog post on it's own, but I basically use the number of stitches from my gauge swatch and the measurements I need for a particular size to come up with the number of stitches I need for that size.
Then I'm ready to send it to testers.
4. Typing up the pattern to send to Testers.
Over the 4 years I've been designing I have put together a great group of reliable, easy to work with testers.
It has taken me a while, and I've been burned a few times in the process, but I finally have an amazing group of exclusive testers. So once my sample is completed I usually snap a photo of it and request testers for it.
I then type up the the pattern and send it to the testers who have volunteered and they work up their own sample of it in the assigned size they've been given.
They look for typos, and work up errors throughout the pattern. They keep track of how much yarn they use and they take photos of their samples once they are finished.
I think it's worth noting that I could not do what I do without my testers. I make mistakes in just about every pattern I've typed. That could mean careless typos or full on math errors. But my testers catch it almost every time, so that by the time it gets released to the public, it's error free and easy to follow. A big hats off to my wonderful testers!
5. Tech Editing
The next step is one I don't always take, but I try to as much as possible.
I have hired a tech editor to read through my pattern one last time and check for any errors or mathematical issues. This happens after my testers have returned their feedback and after I have edited the pattern.
I've paid between $15 and $50 for tech editing services.
6. Photography
This step usually happens sometime during the testing process. Since I create my samples in my size, most of the time, I usually model my own designs.
My husband is now my photographer since we've moved, and I must say, he does a fabulous job. He tries to take photos from every angle and with me posing differently in each photo so that the customer can get a real feel for how the design will look when they make it themselves.
We try to do photos outdoors in natural lighting as often as we can. Natural lighting and backgrounds just look so nice in a photo.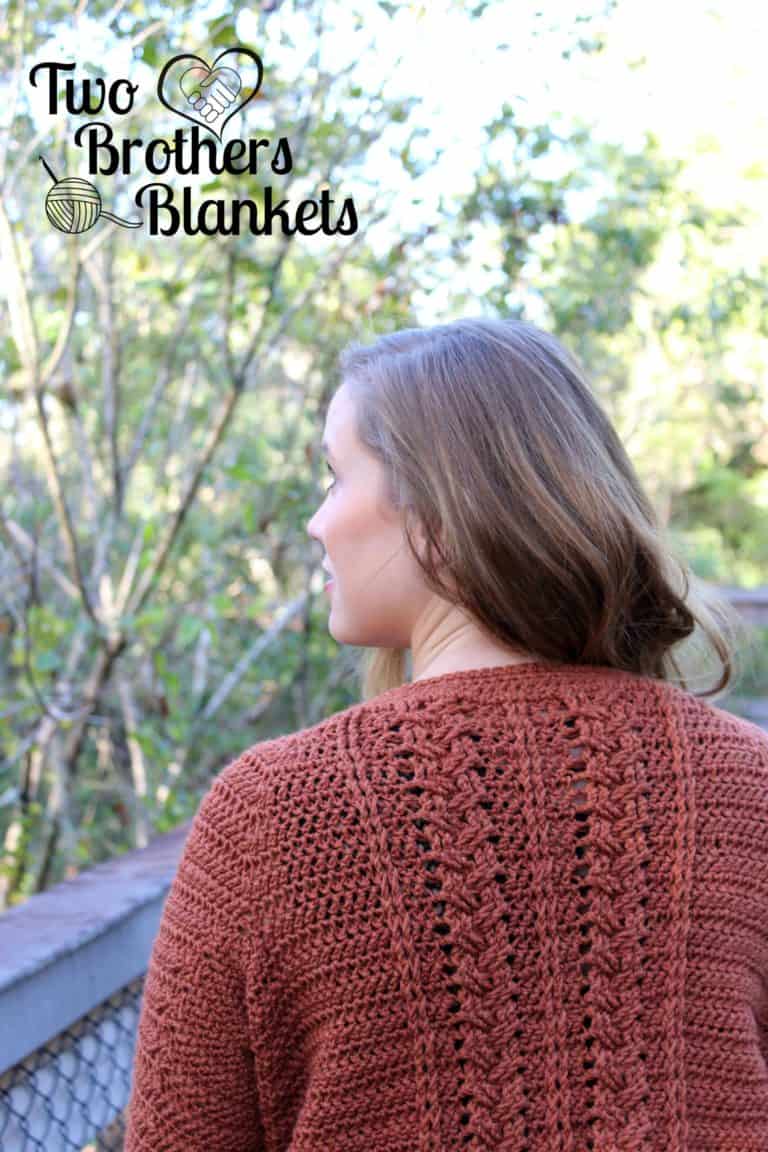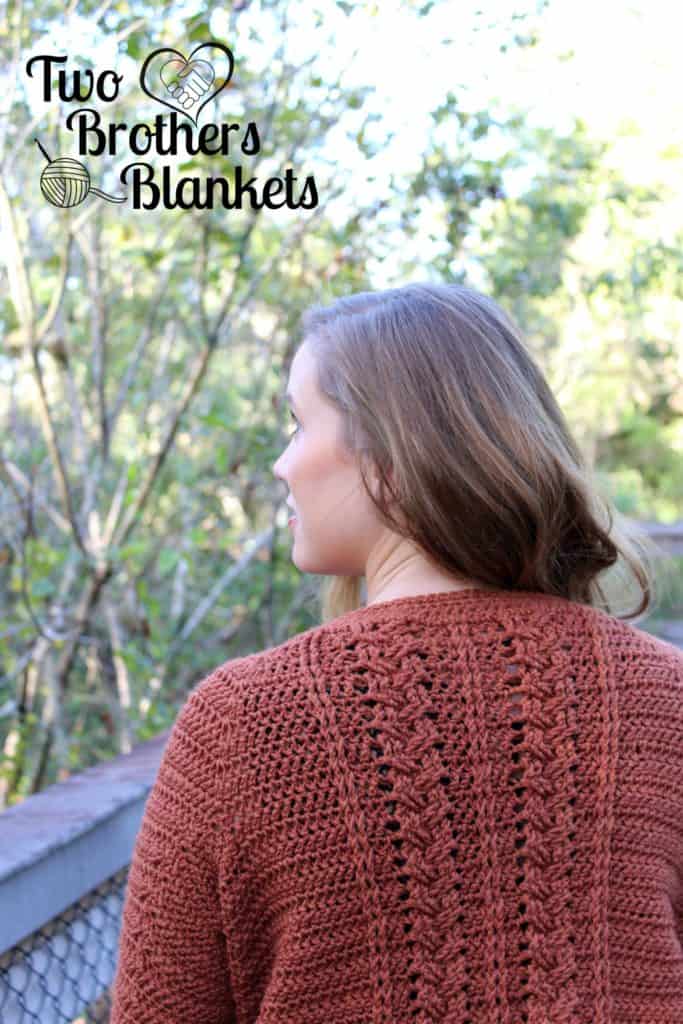 7. Last look through and creating the listing.
When I'm done with photos and/or testing I add the photos to the pattern and make any other changes I need to make to have it completely ready for publication.
Then I create my listing on Ravelry, Etsy, and LoveCrafts and I usually have a pre-release giveaway during this time.
I share the design photo with my social media following and give them a chance to win it. This gives people a chance to see it before they buy and share it with their friends.
8. Publishing Day!
The last step is publishing! I upload the PDF file to each of my shops and advertise it on all of my social media platforms! I always do an introductory sale the first few days of the release so that customers can get it at a great price.
As you can see crochet pattern designing is quite the process! I love what I do and I love each step it takes to write an awesome crochet pattern (well except maybe the typing part).
It's hard work but so worth it when I see that someone has completed one of my designs using my pattern!
I love when people share with me their projects from my patterns, because it just gives me a great sense of pride and accomplishment.
I hope this helped you get an idea of the process I go through when I create each and every pattern I publish!
Is this what you expected my crochet pattern designing process to be or did any part of the process surprise you?
If you liked this article, check out my article on How I Tripled My Etsy Sales in Just 3 Months!
Michelle has been crocheting since 2011 and has been designing crochet patterns since 2014! She specializes in modern garments and accessories for your handmade wardrobe. Michelle has been featured in Happily Hooked Magazine, thehooknooklife.com, wecrochet.com, ourmakerlife.com, and several other websites. She is committed to providing the highest quality crochet information and patterns that instill a true feeling of pride, enjoyment, and accomplishment when completing a project.