Crochet Sweater Patterns for Holiday Events!
The holidays are here and there is nothing more exciting than wearing your very own handmade crochet sweater to the work party or family gathering! Here are 5 gorgeous crochet sweater patterns that are perfect for any holiday gathering!
Edgewater Sweater Dress
This gorgeous crochet sweater dress looks great with leggings and your favorite pair of heels or boots! It's warm and cozy for outdoor events!
Sabre Sweater
A stunning off-the-shoulder crochet sweater is perfect for an intimate evening with your significant other!
Plumbago Sweater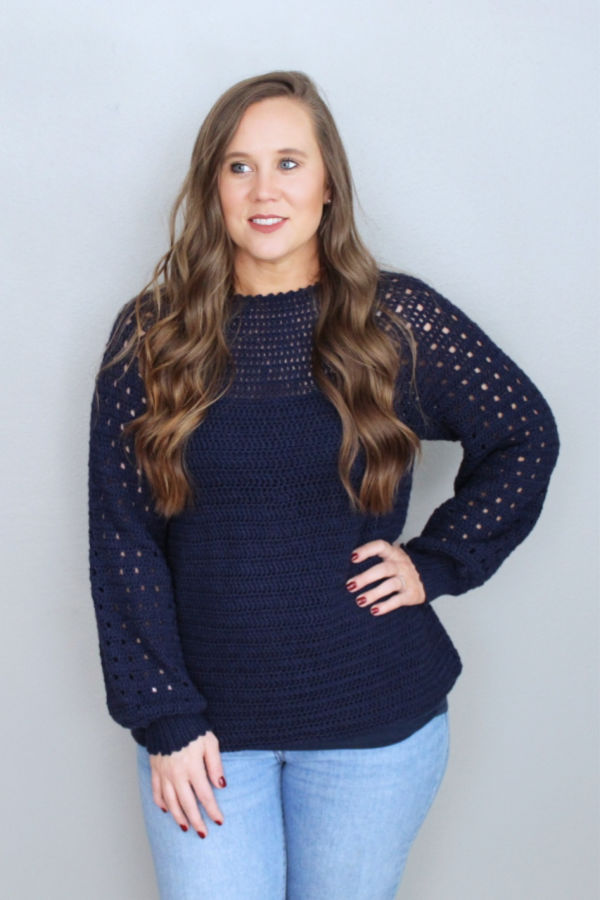 This lightweight crochet sweater looks great dressed up or down! I personally love to pair it with my favorite skinny jeans and heels!
Delaney Sweater Dress
Another show-stopping crochet sweater dress! This one features a scoop neckline and oversized bishop sleeves!
Michelle Sweater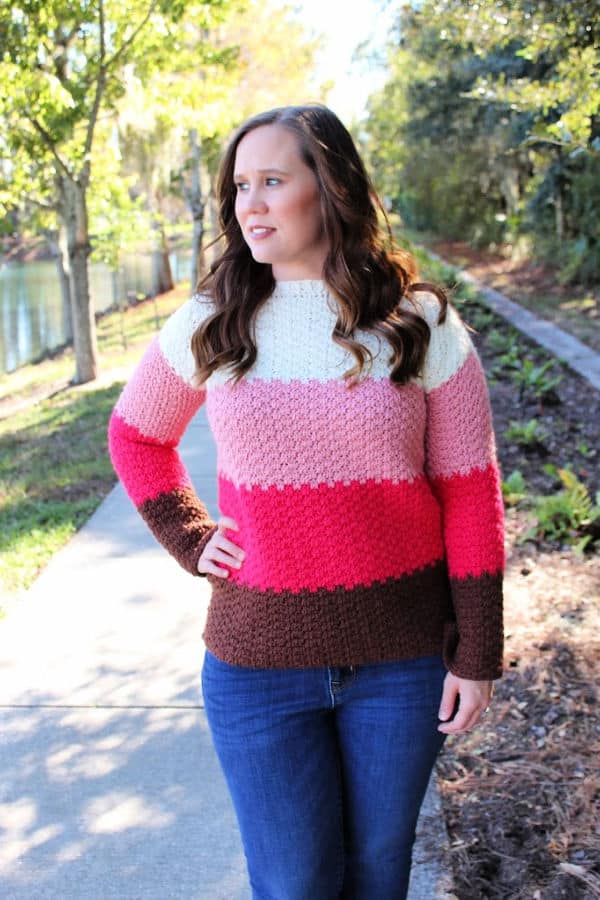 This lovely crochet color-block sweater can be made in holiday colors or any other color combo you choose! It's perfect for a work party or holiday dinner!
Black Friday Sale
This weekend only, get 60% off your entire purchase when you add $15 USD or more to your cart! No code needed. Discount will be applied at checkout. Excludes eBooks, Bundles, and Collaboration designs. Subtotal must equal at least $15 USD for discount to apply.
Enjoy this huge discount from 12am EST Friday, November 25 to Monday, November 28 at 11:59PM EST!
Secret Santa Scavenger Hunt
Welcome to the Secret Santa Scavenger Hunt!
Eight designers have come together to offer you big savings and wonderful gift ideas as you prepare for the holiday season.
Each designer's post has a different theme:
Ambassador Crochet
Hooked by Kati – Crochet Patterns for Geeky Gifts
Juniper and Oakes – Crochet Patterns Featuring Interesting Stitches
MadameStitch
Made with a Twist – Hat Patterns to Crochet for Christmas
Nana's Crafty Home – Top Crochet Christmas Patterns
Sunflower Cottage Crochet
Two Brothers Blankets- Crochet Sweater Patterns for Holiday Events
How to participate in the Scavenger Hunt:
Start here! (Good job, you did it.)
Find the holiday picture within the scavenger hunt roundup post..
Make note of the picture you find (there are 8 total) and then click on it.
You'll be taken to the next roundup of the Secret Santa Scavenger Hunt!
Repeat steps 2 and 3 until you find all 8 holiday images.
Submit your list via the button, below, to be entered to win the Grand Prize of a $100 (USD) Amazon Digital Gift Card.
The deadline for submission is Monday, Nov 28 at 6 PM Eastern.
The random drawing from all correct submissions will be held on Tuesday, Nov 29 at 12 noon Eastern and winners will be notified by email.
If you have found all 8 images, you can submit your entry by clicking the box below!
Pin It!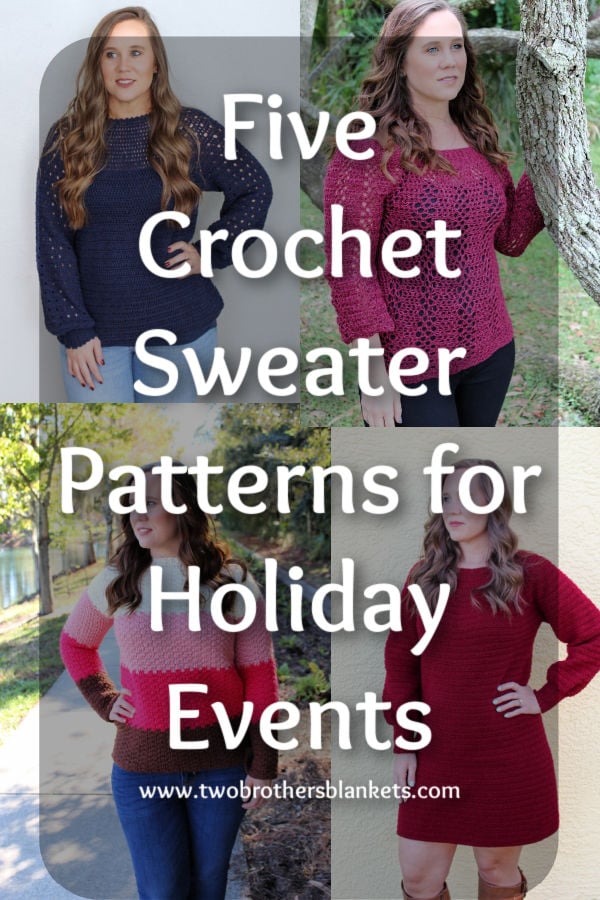 Michelle has been crocheting since 2011 and has been designing crochet patterns since 2014! She specializes in modern garments and accessories for your handmade wardrobe. Michelle has been featured in Happily Hooked Magazine, thehooknooklife.com, wecrochet.com, ourmakerlife.com, and several other websites. She is committed to providing the highest quality crochet information and patterns that instill a true feeling of pride, enjoyment, and accomplishment when completing a project.