Crochet Bag Pattern -Sabre Bag
This post- Crochet Bag Pattern- Sabre Bag– contains affiliate links, which means if you make a purchase from the links below, I will get a small percentage of the sales at no additional cost to you. Thank you for your continued support!
Crochet bags are some of my favorite things to design and make! I love a slouchy style bag that I can throw whatever I please into and throw it over my shoulder!
Crochet bags are so versatile! Many use them as market totes, purses, or my personal favorite, yarn bags!
The Sabre Bag crochet pattern is just that!
Pattern Inspiration
One of my pattern testers actually gave me the inspiration for this bag. My Sabre Sweater pattern released back in November 2019 and she suggested I make a Sabre bag.
I really liked the idea and I love the stitch combo in the Sabre Sweater, so I decided to give it a go!
The stitch combo has some open stitch work to it but also has a good deal of solid stitching as well. This keeps things from falling out of the bag easily.
The handles are just long enough to go over the shoulders, but not super long either. This wouldn't work as a crossbody bag, but longer straps could be added to create that affect.
I personally plan to use this bag as either a purse, or to carry my library books in when I go.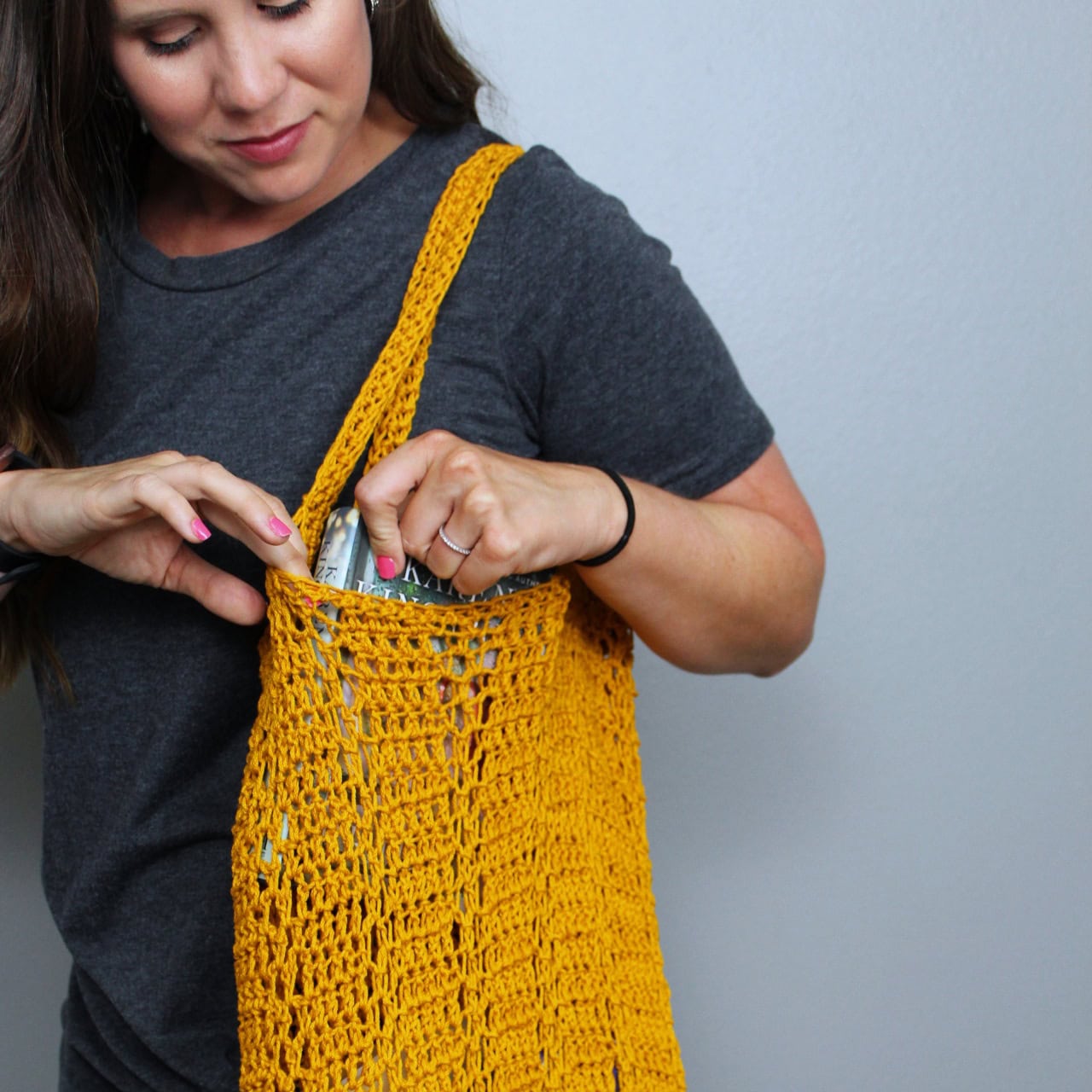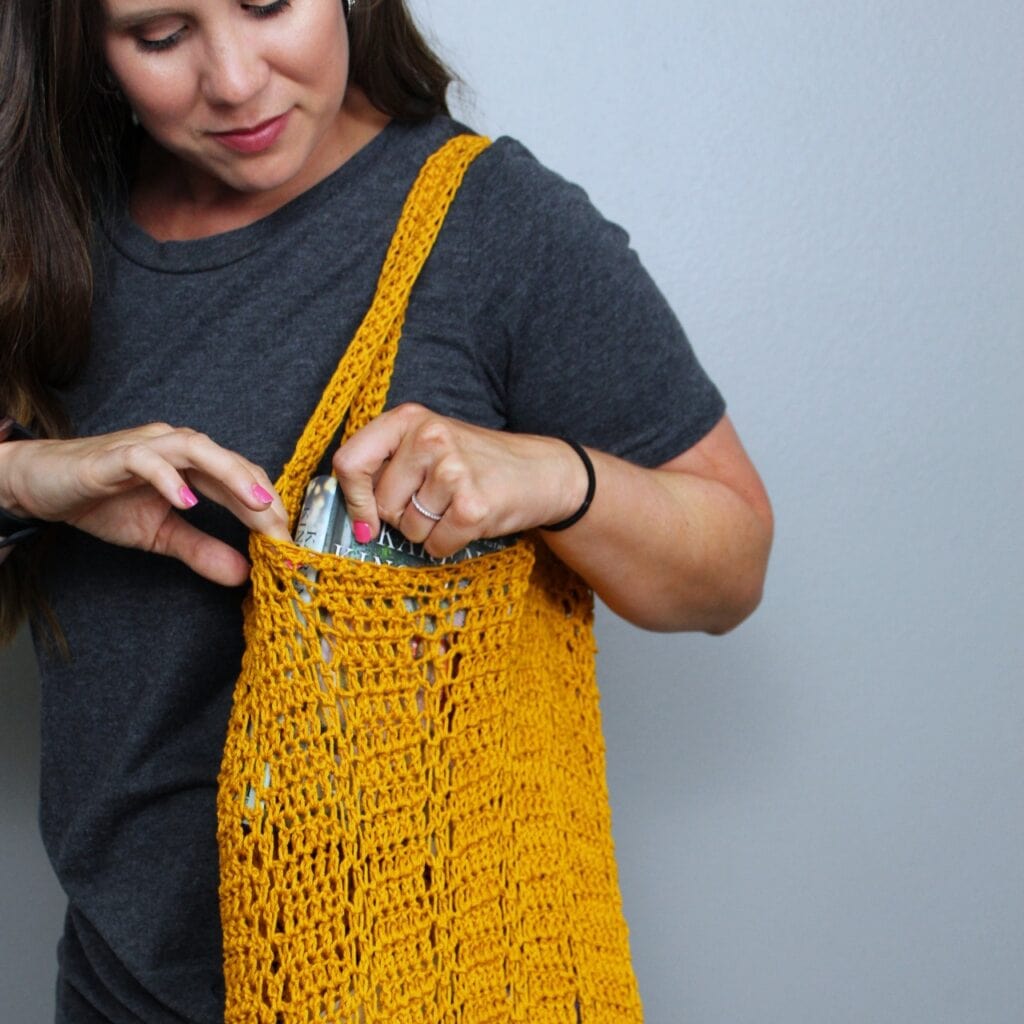 Pattern Details
The Sabre Bag crochet pattern calls for a cotton worsted (#4) yarn. I used Lion Brand Yarn 24/7 Cotton for my bag. It is a 100% mercerized cotton yarn.
This was my first time using 24/7 cotton and I was very impressed. I actually purchased a few different brands of cotton worsted yarn to see which one I liked best for this bag. The 24/7 cotton was the winner by a landslide!
This yarn is a true worsted yarn that is very soft and smooth for a cotton yarn. It has a lovely sheen to it and is very nice to work with. The end results are beautiful!
I used the colorway Goldenrod for this crochet bag pattern.
The bag pattern is worked from the bottom up, in the round. Straps are also worked in the round, with no sewing or attaching needed.
This crochet bag pattern is rated easy in pattern difficulty. The stitches are very simple and include hdc, dc, and chains for the majority of the pattern.
Where to Purchase
You can purchase the Sabre Bag crochet pattern on Ravelry and Etsy!
Want to try before you buy? Check out my ever growing list of Free Crochet Patterns!
Pin It!
Michelle has been crocheting since 2011 and has been designing crochet patterns since 2014! She specializes in modern garments and accessories for your handmade wardrobe. Michelle has been featured in Happily Hooked Magazine, thehooknooklife.com, wecrochet.com, ourmakerlife.com, and several other websites. She is committed to providing the highest quality crochet information and patterns that instill a true feeling of pride, enjoyment, and accomplishment when completing a project.