Crochet Tote Pattern- Michelle Tote
This post – Crochet Tote Pattern- Michelle Tote- contains affiliate links, which means if you make a purchase from the links below, I will get a small percentage of the sales at no additional cost to you. Thank you for your continued support!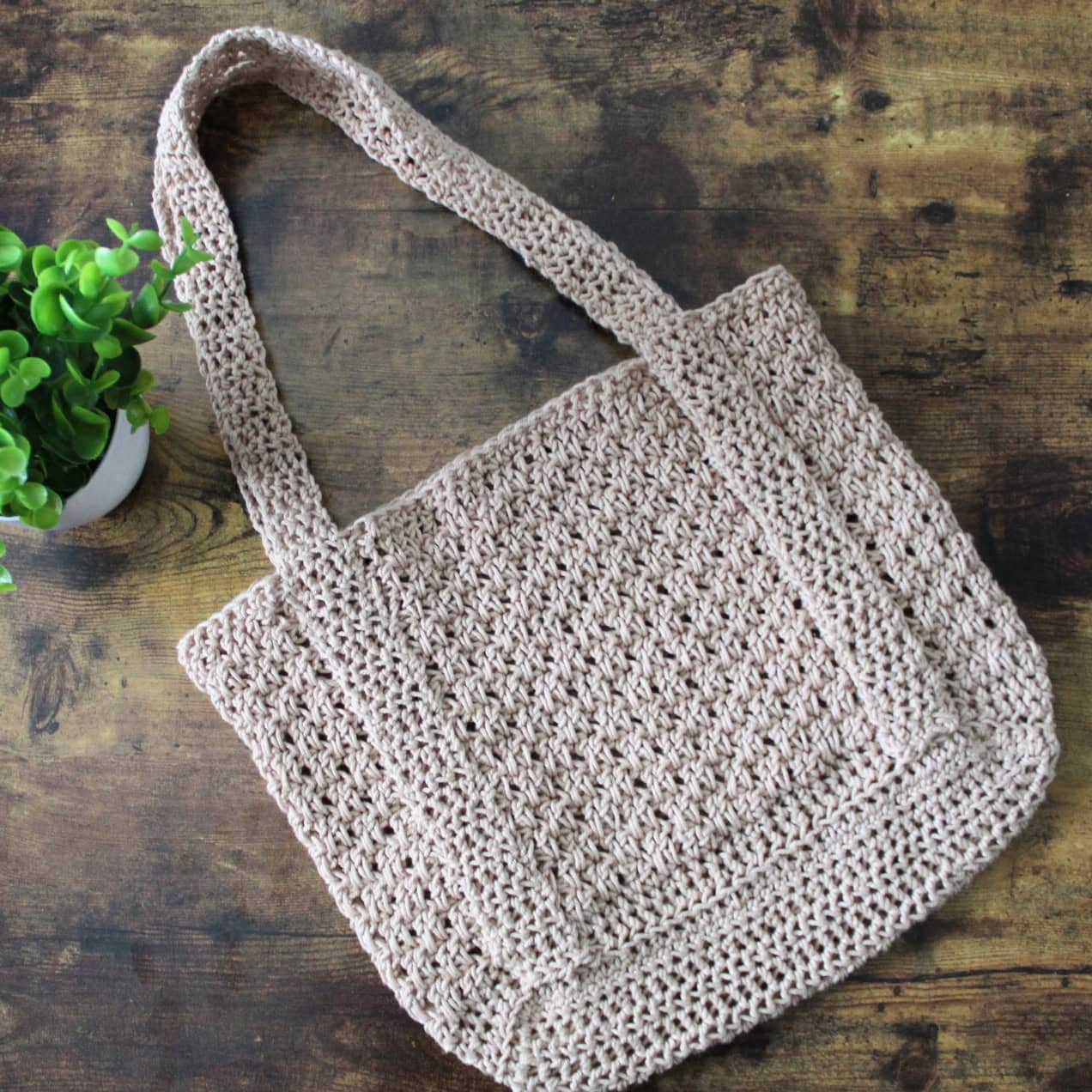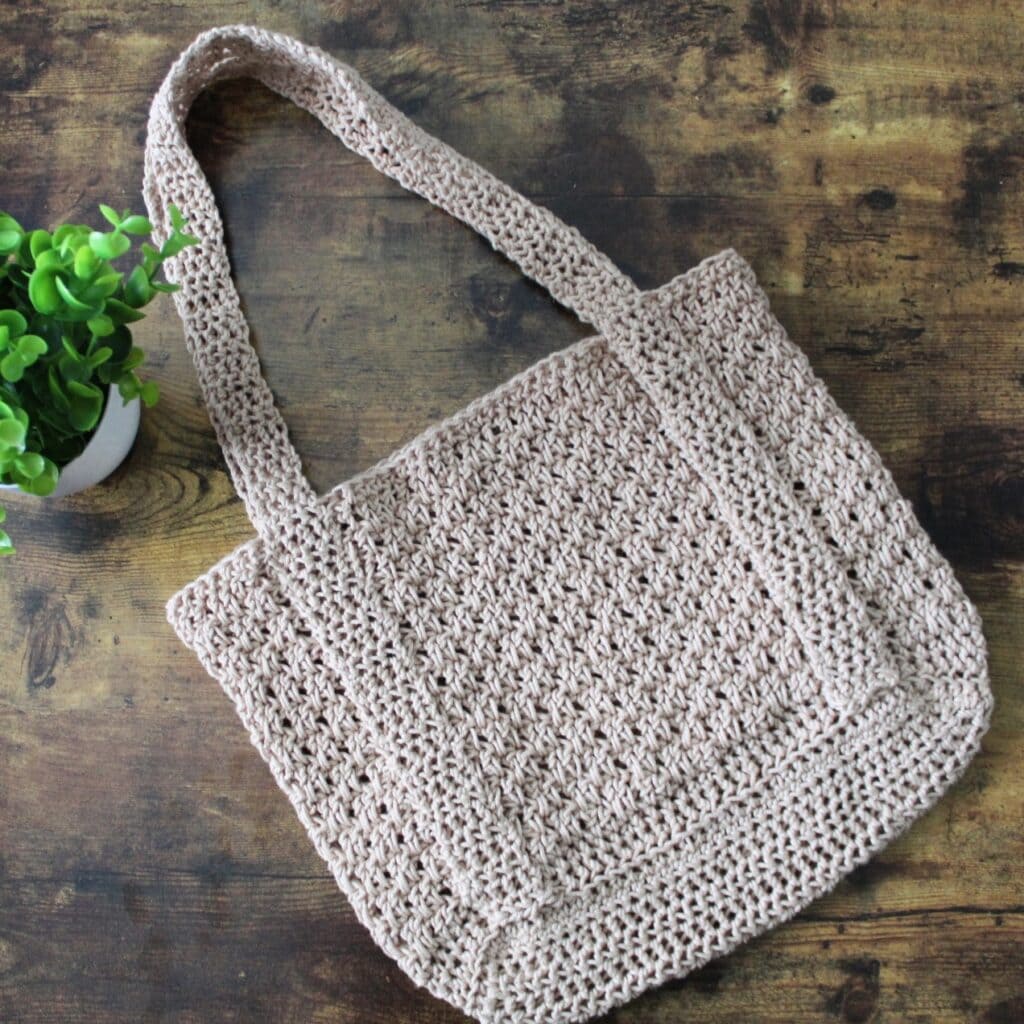 The Michelle Tote is a beautiful crochet bag pattern that is simple to make and only requires a little bit of sewing!
Pattern Inspiration
I love making crochet totes and bags and I love the stitch work of the Michelle Sweater and Hat so I decided to make a bag to match!
I wanted something a little more purse or handbag style for this one instead of a market bag style. I used my own purse from Thirty-One as inspiration for the look of this bag!
I started with a simple rectangle for the bottom and began working in the round with the stitch. It works up so quickly and easily! The straps are super quick to make and just need to be sew on at the end.
While the bag is still a bit slouchy, it is super cute for carrying as a purse or handbag or even to carry yarn in! You can also add a piece of plastic mesh to the bottom to flatten it out. The length of the handles are easily adjustable to suit your preferences.
Pattern Details
The Michelle Tote crochet pattern calls for a worsted weight (#4) cotton yarn. I used Dishie from WeCrochet in the colorway Linen.
Dishie yarn is a 100% cotton yarn, and is so great for all so many projects! It comes in 30 beautiful colors and some other varieties as well!
It's sturdy, and soft, and has great stitch definition! I really like it because it's easy to work with. Some cotton can be so hard to crochet with and really hard on the hands.
Dishie yarn also washes up beautifully, so it's great for making washcloths and towels! This yarn has become one of my go-to cotton yarns and I love how this crochet tote turned out with it!
This crochet pattern is rated Easy in pattern difficulty. The stitches used are single crochet, double crochet, and half double crochet.
You will work the entire body of the bag in one piece from the bottom up. Then you will crochet the straps. From their you will sew the straps on to the bag.
The straps are easily adjustable in length and width. The pattern includes a photo showing where to sew them on.
Where to Purchase
You can purchase the Michelle Tote crochet pattern on Ravelry and Etsy!
Want to try before you buy? Check out my ever growing list of Free Crochet Patterns!
Pin It!
More Bag Patterns
Michelle has been crocheting since 2011 and has been designing crochet patterns since 2014! She specializes in modern garments and accessories for your handmade wardrobe. Michelle has been featured in Happily Hooked Magazine, thehooknooklife.com, wecrochet.com, ourmakerlife.com, and several other websites. She is committed to providing the highest quality crochet information and patterns that instill a true feeling of pride, enjoyment, and accomplishment when completing a project.