Crochet Cardigan Pattern- Chevy Cardigan
This post- Crochet Cardgian Pattern- Chevy Cardigan contains affiliate links, which means if you make a purchase from the links below, I will get a small percentage of the sales at no additional cost to you. Thank you for your continued support!
A special thanks to WeCrochet for providing the yarn for this project!
The Chevy Cardigan is a lightweight crochet cardigan with a beautiful chevron stitch pattern, and inside pockets!
Pattern Inspiration
I designed the Chevy Tee back in 2018 and I knew I wanted to do more with this beautiful stitch combo!
A cardigan came to mind first! I just thought the chevron stitch would look so beautiful on a crochet cardigan. But I wasn't sure how I would achieve it.
After many months of brainstorming I finally figured it out! I started crocheting, and while at times it got tricky, I was able to get it figured out and completed!
I am so happy with how this crochet cardigan pattern turned out! The vertical chevron lines and the fact that the body is made all in one piece just adds to the appeal of this cardigan! I love the inside pockets and the technique I used to create them!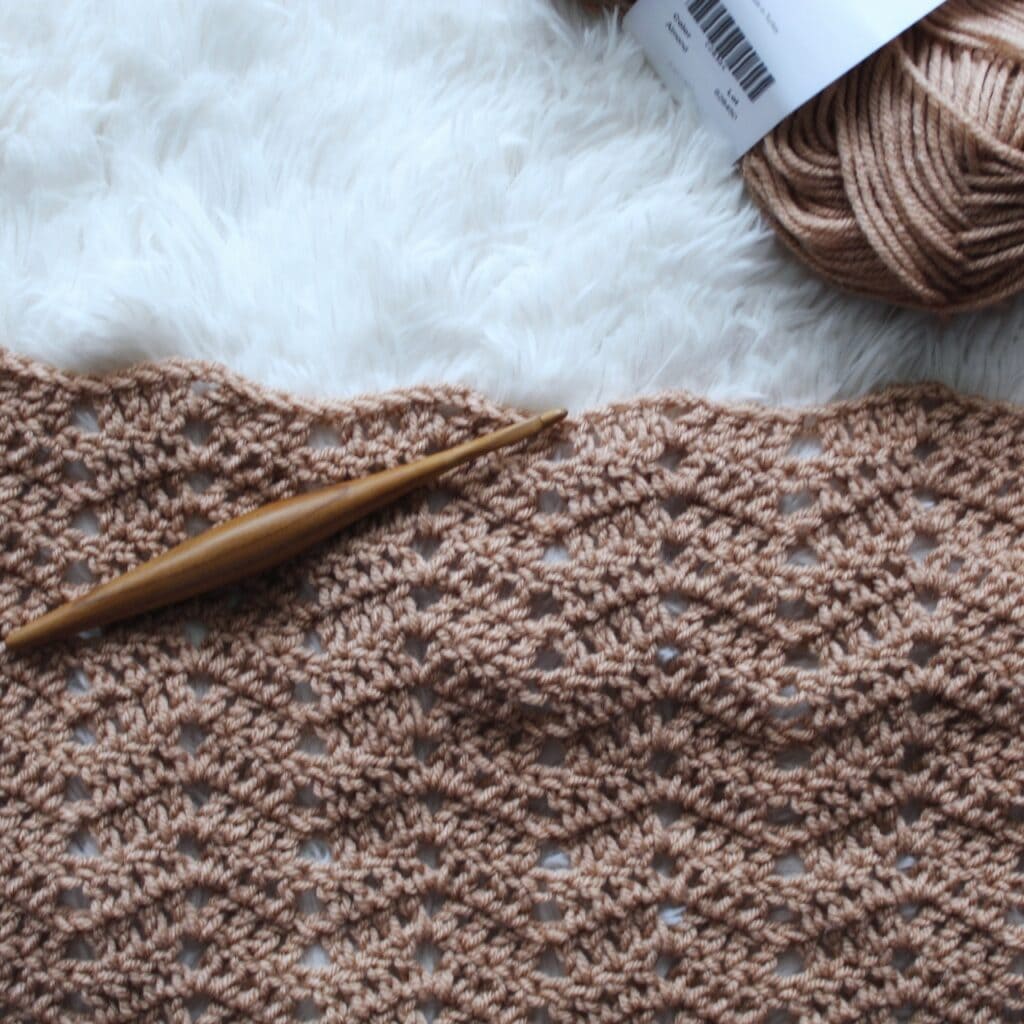 Pattern Details
The Chevy Cardigan crochet pattern calls for DK (#3) weight yarn. I used WeCrochet Brava Sport for my cardigan.
Brava Sport is a thicker sport weight yarn, which is why the pattern actually calls for DK (#3). I would recommend using this yarn for the pattern or another DK weight yarn.
As always, be sure to check your gauge before starting your project, to be sure the yarn you choose will work.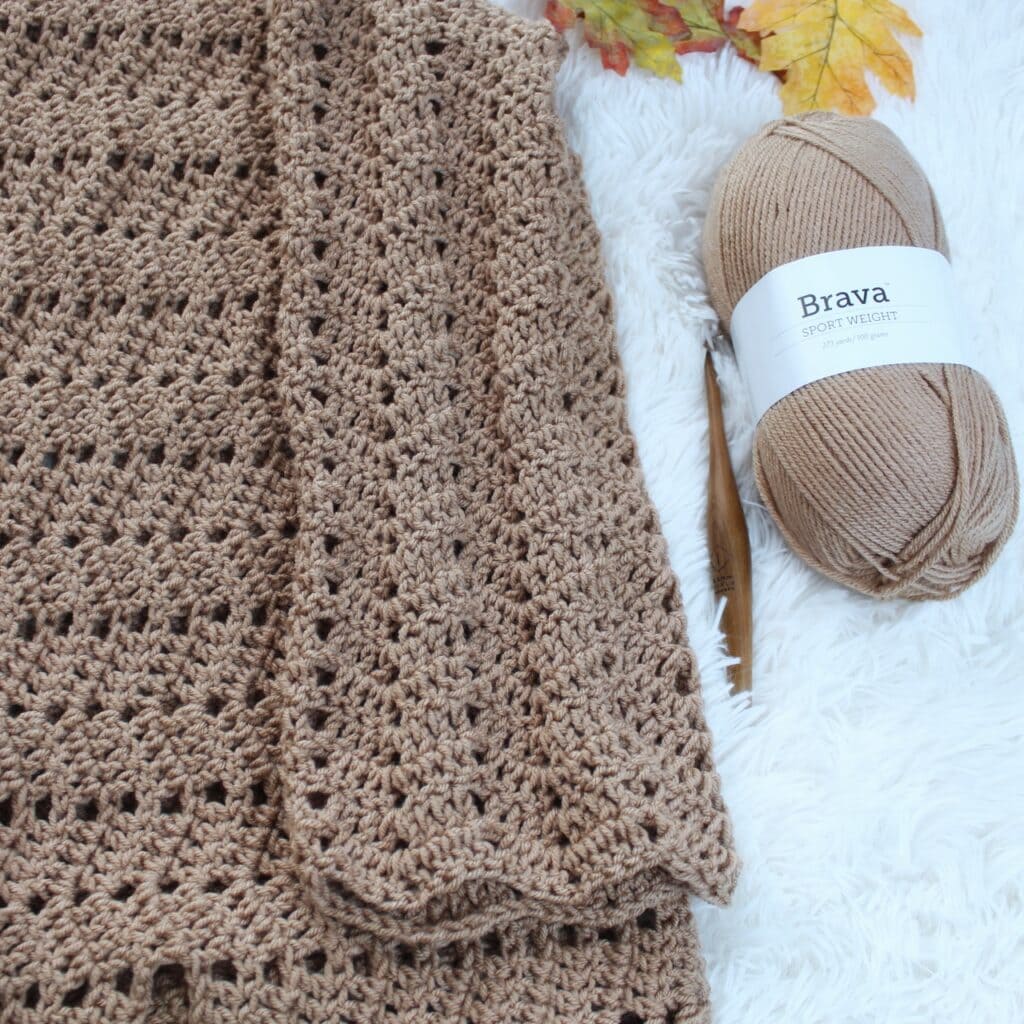 This crochet cardigan is crocheted from one side to the other. You will be working horizontally, but once the body of the sweater is completed the rows will lay vertically. You will create spaces for the pockets and armholes within the body of the cardigan and then seam the shoulders together at the top.
The sleeves and backside of the pockets are then created. There is a small optional trim around the edges as well.
This pattern is rated Intermediate in pattern difficulty.
There is a link to a video tutorial within the pattern to help you along with each step of the pattern.
This crochet cardigan pattern comes in women's sizes XS to 5X.
Where to Purchase
You can purchase the Chevy Cardigan crochet pattern on Ravelry and Etsy!
Want to try before you buy? Check out my ever growing list of Free Crochet Patterns!
Pin It!
More Cardigan Patterns
Michelle has been crocheting since 2011 and has been designing crochet patterns since 2014! She specializes in modern garments and accessories for your handmade wardrobe. Michelle has been featured in Happily Hooked Magazine, thehooknooklife.com, wecrochet.com, ourmakerlife.com, and several other websites. She is committed to providing the highest quality crochet information and patterns that instill a true feeling of pride, enjoyment, and accomplishment when completing a project.